THE LMS WATER TREATMENT SYSTEM
This system involves the dosing of a chlorine based product and a blend of inorganic and organic acids. The system itself consists of a water meter, an LMS electronic control box and two automated dosing pumps. The electronic control box can accommodate up to 8 pumps and can be used to administer a range of products.
THE SFW PROGRAMME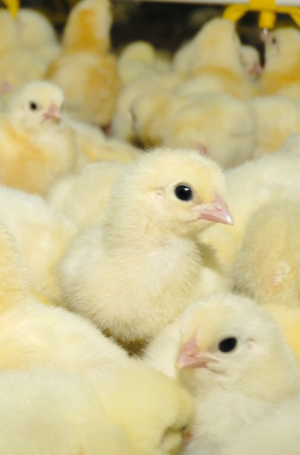 The LMS system is part of an SFW programme which aims to 'Seed' the gut with favourable intestinal bacteria, 'Feed' these organisms to ensure they dominate the intestinal microbiota and 'Weed' out the unfavourable organism. LMS are responsible for weeding out the unfavourable bacteria from the water system and providing the feed source for the favourable intestinal microbiota. For more information click here.
ADDITIONAL PRODUCTS
LMS are UK based manufacturers and can produce additional products that can be delivered through the LMS dosing system. The most popular is Liquid Vitamin D3 that is designed to be fed over a longer period of time than traditional Vitamin D products. The LMS Vitamin D3 for poultry gives the bird a low daily dose without affecting water quality.